Reconnecting Nature with Agriculture
Green infrastructure for Sustainable Agriculture
Green Infrastructure for nature quality food production and tourism
Life IGIC project aims at the development of Green Infrastructure and supportive sustainable farming methods in olive orchards in Messara, Crete, an area surrounded by Natura 2000 sites and of great cultural, nature and agricultural value. Main objectives, biodiversity conservation, agroecosystem services enhancement and reconnection of existing nature areas.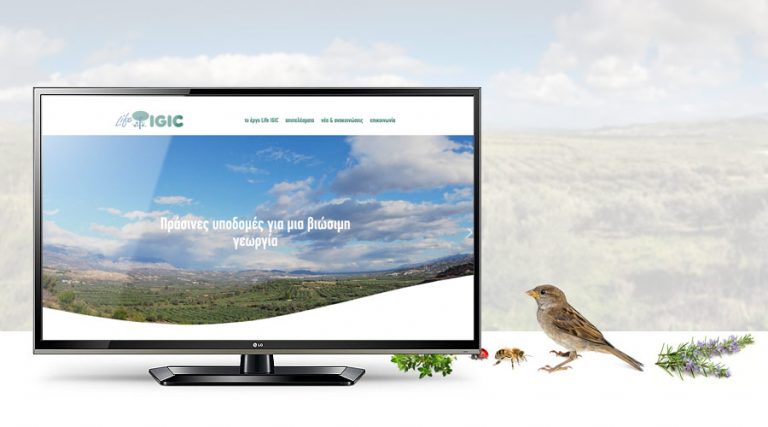 Ο νέος ιστοχώρος παρουσίασης του έργου Life IGIC ολοκληρώθηκε και αναρτήθηκε στην διεύθυνση www.life-igic.eu. Περιλαμβάνει παρουσίαση του έργου και ενότητα στην οποία θα αναρτηθούν όταν θα γίνουν διαθέσιμα τα αποτελέσματα/παραδοτέα.
Read more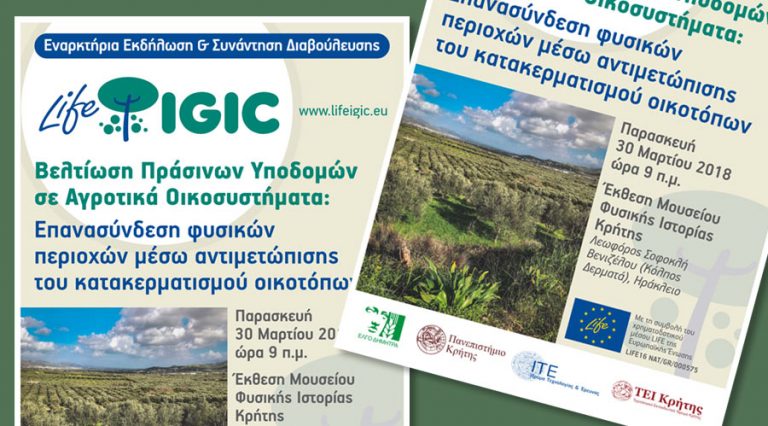 Την Παρασκευή 30 Μαρτίου θα υλοποιηθεί η εναρκτήρια εκδήλωση και συνάντηση διαβούλευσης του έργου LIFE IGIC.
Read more