Establishment of GI/target plant species includes a consultation procedure with local farmers/owners of the pilot olive orchards, taking part in Life IGIC project.
Planting of target plant species enhancing the Ecological Infrastructure of the Life IGIC's pilot olive orchards taken place the last period. The target is to provide functional landscape elements which will support agricultural ecosystems services, starting from provisioning and regulating ones up to aesthetic and cultural.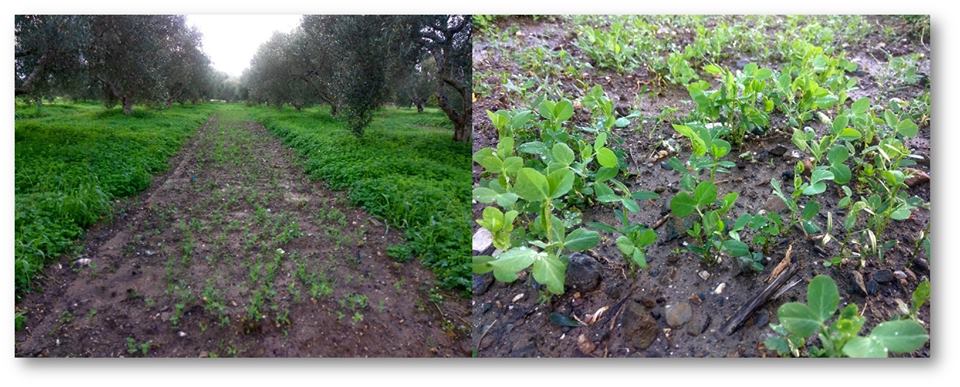 Furthermore, sustainable farming methods applied by farmers is another activity of Life IGIC. Practices like incorporation of prunning residues, non-chemical pest control and green manure (use of legumes for fertilisation purposes) become common ground, supervised by the project partners.